This recipe is a quick and easy way to serve up some smiles featuring tofu. It makes a wonderful protein for a veggie laden sandwich or for dipping in marinara, they're a snacking sensation, packed with protein, calcium and iron. I used extra firm tofu for this recipe. I drained and wrapped the tofu in paper towels to expunge all the excess moisture from the exposed surfaces.
The texture of the protein is nice and crisp on the outside, but also not mushy in the interior. There is actual 'bite'. I double dipped these pieces in milk and breading to protect the tofu and add an extra layer of insulation and backbone so it would not be so limp.
I added the element of ranch via the seasoning package. It's safe to say that many Americans, especially southerners are obsessed with ranch flavors. I personally prefer Southwestern Ranch, which consists of combining barbeque sauce and ranch, plus a splash of heat via Sriracha for me! Another splendid duo I adore is ranch and Thai Chili Sauce, a great dipper for crunchy, fried snacks like
Cauliflower Egg Rolls
or
Delectable Beef n' Zucchini Wontons
, also
Chipotle Chicken and Caramelized Onion Wontons
. Dippin' and Dining that's perfect for small gatherings and game days or just a day you feel like eating something tasty!
Recipe:
1 pkg. tofu, extra firm
2 tbsp. Dale's Steak Seasoning or to taste
Seasoned flour, such as A1
1/2 pkg. ranch seasoning
milk
oil for frying
SPST (Salt and Pepper to Suit Taste)
Directions:
Wrap tofu in several paper towels to absorb excess moisture on outside of tofu.
After several minutes, slice tofu carefully and evenly and lay slices on more paper towels.
Drizzle slices with Dale's.
Refrigerate for about 20 to 30 minutes, until ready to fry. Meanwhile heat the oil.
Once oil reaches 375*F, you are ready to drop.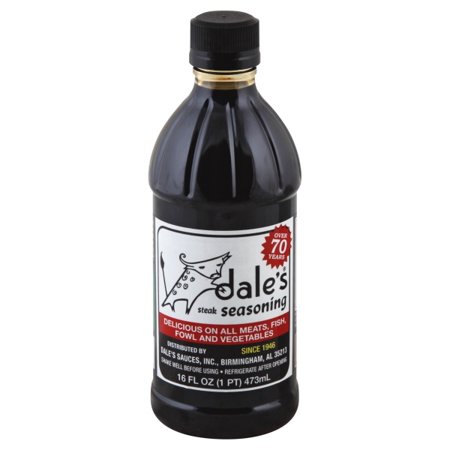 Toss in Seasoned flour, then dip in milk, then toss again and place in hot oil.
Cook in small batches until floating and golden, about 3 minutes.
Drain on paper towels and serve.
For a
Betterthaneverians
version of this recipe, use one or more of the following:
Use liquid Aminos or
Nutritional Yeast to marinate
Use a blend of Organic Coconut and Almond Flour to coat
Use a nut milk to dip
Add a blend of freshly fine chopped dill, parsley and chives in place of ranch seasoning mix.